Serqet Amberlithe Foxglove
Passing the Torch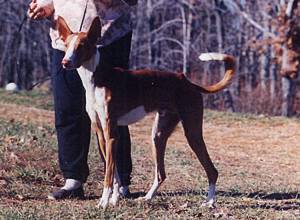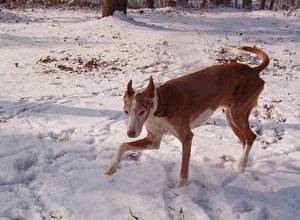 Kit was the spitting image of his own grandsire CH Amberlith Fenix of Five Alarm, FCH. Kit was extremely sound, a wonderful mover, with great shoulders. He had a generous and kind nature, never a bully. Kit was an involved father and took much care and investment in his children. He was also smart and funny. He used to hold a toy sword in his mouth and spar with our son, Nathan, when Nathan was a small child.
Kit was strong and active the past 15 years of age. He was determined to stay in condition.
I wrote my latest Gazette article in my mind while taking Kit for the last big walk. Halfway through the walk I tried to turn him back. He adamantly refused to turn back. Only forward he demanded. But in the last week he grew weary and asked to be let go.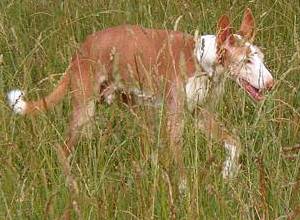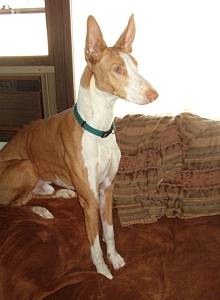 I could say there would never be another one like him, but you see, we did not break the mold. He lives on in his descendents.
He is everywhere in his grandchildren, Alfonso, Memphys, Shadow, Willow, Bella and of course Uno, who has taken it to the next level.
Ever forward old boy, past is future.
Nan - 9/6/07